Are you worried about your internet privacy? If so, Firefox released by Mozilla might be a great choice for you. After all, Mozilla has made protecting user privacy its mission.
In this blog post, we'll dive deeper into whether Firefox is the browser that keeps you safe online and what steps you can take to ensure maximum online privacy.
👋
This post may include affiliate links, and I may get a commission if you buy through the links on my website (at no additional cost to you).
NordVPN Special Deal
Get VPN protection from NordVPN, one of the most reliable VPN companies in the world, for just $3.99/month!
✅ Possibly, the best Double VPN implementation.
✅ Over 5000 servers in 60 countries.
✅ VPN split tunneling support.
Get the Deal
Firefox - private by design
Firefox is designed with your privacy in mind! No wonder why it's used by over 220 million people worldwide.
It offers enhanced privacy settings, customizability options, user-friendliness and speed—all while providing robust support
It offers private browsing as a great starting point for anyone looking to improve their online privacy and security.
With private browsing, you can stay more secure and private online by preventing websites from using cookies and tracking your visits.
Also, when you use private browsing, nothing gets stored in your browsing history, which makes it more difficult for anyone to trace where you have been online.
Firefox also has a "Do Not Track" feature that sends a signal to websites notifying them that you don't want to be tracked.
This means companies can't collect or share data about you without your consent. For example, they can't track your visits to a website or store information about you in their databases.
On top of that, Firefox has built-in encryption which helps protect your data from being intercepted by ISPs, government agencies, and malicious hackers.
Lastly, the Facebook Container add-on provides extra privacy protection from Facebook tracking.
And if that isn't enough, there are several other private add-ons like uBlock Origin and HTTPS Everywhere that you can install to give yourself even more options for maintaining your digital privacy.
The Best VPN Deal You Can Find Anywhere!
Get a VPN that lets you use an unlimited number of devices, offers amazing security features and has an unbeatable offer!
82% off + 2 Months Free
Unlimited Devices
Ad & malware blocker
Cookie pop-up blocker
Two-Factor Authentication
24/7 support
$2.49/Month!
Get Deal Now
Tips to increase your privacy when using Firefox
As I've mentioned previously, one of the strengths of Firefox is the huge number of add-ons that you can use to improve your online privacy and security.
Unfortunately, this is as much a blessing as a curse, since it makes it extremely difficult to sift through the thousands of available ones and find the ones you need that are of high quality.
Here are some of my favorite add-ons, in no specific order.
uBlock Origin
uBlock Origin is an advanced open-source content blocker for Mozilla Firefox.
It allows users to customize their privacy preferences with a wide array of filter lists, and its efficient algorithm makes sure that it does not slow down your browsing experience.
This extension is incredibly useful if you are looking for a way to guard your browsing activities against unwanted contact.
For instance, it can block malicious ads and suspicious websites from popping up on any search pages you access - an important security feature that anyone who uses the Internet should take advantage of.
Decentraleyes
The Decentraleyes Firefox extension is a great way to enhance your online browsing safety and privacy.
It works by intercepting requests for commonly used libraries, such as jQuery, and providing that library instead from its local cache.
This can be incredibly useful since many websites tend to use the same scripts and this prevents you from having to retrieve them each time you visit.
Decentraleyes will also save bandwidth as fewer requests are being sent out, making your overall browsing experience smoother.
Additionally, it's friendly on your computer's memory or RAM, since the required libraries are already preloaded into its cache without further need for loading them from their actual source.
AdGuard Adblocker
AdGuard Ad blocker Firefox Extension is a great tool for blocking ads on Firefox and other browsers.
It provides detailed statistics about the ads that have been blocked and have a user-friendly interface designed to work unobtrusively in the background.
It even gives you control over which types of ads you would like to block, from pop-ups to banner ads and YouTube video commercials.
For instance, if you're watching an online lecture or trying to watch a movie online but are continually getting hassled by noisy advertisement videos, Adguard can help with that!
AdBlocker Ultimate
Ad blocker Ultimate Firefox Extension is a great tool that offers powerful ad blocking across the web and allows you to customize your experience while browsing!
It blocks thousands of annoying ads and other malicious software such as pop-ups, banners, and autoplay videos that can slow down your connection speed.
In addition to blocking most advertising, this extension can be set up to allow only specified websites or domains to display ads.
This means no intrusive pop-ups while searching for something important - only relevant ads related to your query.
This feature is especially useful when doing online research or online shopping.
So if you're fed up with irrelevant ads ruining your browsing experience, give Adblocker Ultimate Firefox Extension a try - it's certain to make your internet life easier!
NordVPN Special Deal
Get VPN protection from NordVPN, one of the most reliable VPN companies in the world, for just $3.99/month!
✅ Possibly, the best Double VPN implementation.
✅ Over 5000 servers in 60 countries.
✅ VPN split tunneling support.
Get the Deal
SurfShark Extension
Surfshark's Firefox Extension offers a range of features that can help you to enjoy a safe and secure browsing experience.
Thanks to its advanced IP and DNS masking abilities, it'll allow you to hide your location when visiting websites, while also protecting sensitive data that may be exposed while using the internet publicly.
Additionally, you can use the extension to access servers in over 63 countries around the world, meaning, no matter where you are, you'll likely have access to geo-restricted content from anywhere in the world.
Plus, having multiple virtual locations available to you through the extension, it's an ideal way to bypass restrictive firewalls that may prevent you from accessing certain sites or services.
An example of its usefulness is if you're trying to watch a movie or TV show streaming on another continent - Surfshark's Firefox Extension would be able to help bypass the relevant geographic restriction and get you watching in no time!
Finally, the great thing about this extension is that it works independently of the computer application. For example, you could be running Express VPN as your main VPN app, but in Firefox, you could be running Surfshark's Extension without any issues. This makes for a great combination of security and convenience.
Why combine multiple ad blockers?
You may be wondering why on earth am I suggesting so many seemingly redundant tools. The reason is that browsers are not perfect and can contain bugs or become compromised.
Therefore, combining different ad blockers gives you an additional layer of protection. For instance, AdGuard may block a certain type of advertisement while Surfshark takes care of the rest. This ensures that no matter what the browser throws at you, your browsing experience is secure and free of annoying distractions.
Moreover, if you're concerned about privacy, then using multiple ad blockers is an effective way of ensuring your data stays safe.
Each ad blocker may have different types of protection, and using them in tandem offers that much-needed extra layer of security.
The Best VPN Deal You Can Find Anywhere!
Get a VPN that lets you use an unlimited number of devices, offers amazing security features and has an unbeatable offer!
82% off + 2 Months Free
Unlimited Devices
Ad & malware blocker
Cookie pop-up blocker
Two-Factor Authentication
24/7 support
$2.49/Month!
Get Deal Now
Why you should use other private browsers, besides Firefox
Despite Firefox being a great browser for privacy, it's always a good idea to use different browsers for different tasks and separate work and personal browsing, even if Firefox is your browser of choice.
This strategy works by separating tasks into different browsers so that data isn't leaked or tracked across various sites.
Moreover, variety in the types of browsers you use limits how much info certain websites and advertisers have access to about you!
By switching between them when performing different tasks, it's a lot easier to stay safe while you browse & search the internet.
One excellent privacy browser that I recommend using together with Firefox is Brave. It combines the convenience of Chrome with a focus on privacy and security.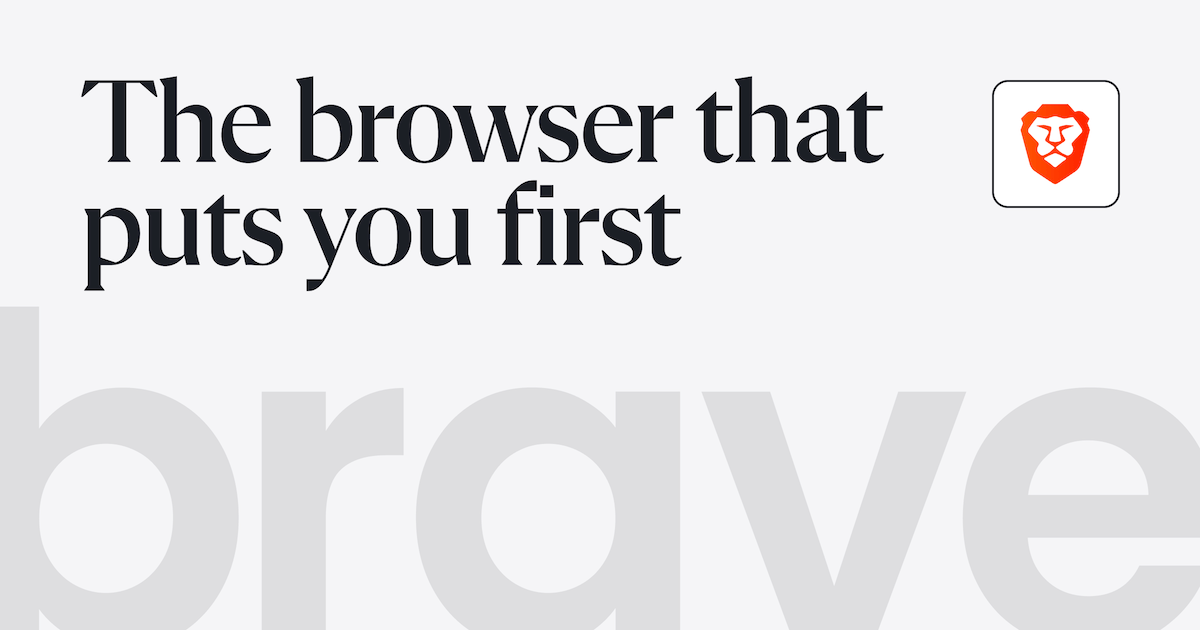 Additionally, it blocks ads and trackers by default, so you don't have to worry about pesky ads intruding on your browsing experience. Plus, you can use Brave's built-in TOR network for extra anonymity when necessary.

Why choose a browser with online privacy in mind?
Choosing the right browser can make a big difference when it comes to online privacy and security. You will be less stressed about navigating the internet, and you will know that your information is being handled with care.
Let's take a look at a few things to consider when choosing a browser with online privacy in mind.
Strong Security
When choosing a browser with online privacy in mind, one of the most important things to consider is strong security protocols.
It's essential to make sure any data you share and receive is encrypted, so look for browsers that prioritize their user's privacy.
Features such as private browsing modes, ad blockers, and tracker blockers should be included as well as streamlined authentication methods like biometrics or secure tokens.
Privacy settings
When you're thinking about online privacy, it's important to consider what kind of browser you're using.
This is why it's essential to choose a browser that offers customizability when it comes to its privacy settings, so you can control exactly what data gets shared with third parties.
Some of the most common settings to take care of are:
Do Not Track
Cookie Controls
Browser History Control
When it comes to Firefox, you can easily customize these settings as well as access more detailed settings like page referrals and cross-site tracking.
Special offer: 3 Free Months for your readers!
Get the best-rated VPN service in the world with a special offer just for the readers of PrivacyTutor!
Get the Deal
Customization options
Customizing your browser experience is an important factor to consider when choosing a browser with online privacy in mind.
By adding extensions, you can personalize your browsing experience with features like instant access to favorite websites, pop-up blockers, ad blockers, password management tools, and even VPN extensions. This not only affords you more convenience, but also more control over your online privacy.
Additionally, many browsers give users the chance to personalize how it looks, with options like changing theme colors or enabling dark mode for subtlety during night browsing.
Ultimately, the best browser for increased online privacy is one that allows you to customize your experience in a way that makes sense for what you need.
User Friendliness
When it comes to browsing the web to protect your online privacy, user-friendliness is key.
In addition to looking for features and functionalities that support secure browsing, prioritize browsers that are easy to operate and have a convenient, intuitive user interface.
Think about whether the browser is compatible with the operating system of your device and how friendly it is across multiple devices—in case you find yourself needing to switch between them.
With some forethought and research, you can confidently choose a browser that delivers secure online protection while being straightforward and pleasant to use.
Recommended VPNs
👍
We recommend these VPNs based on our tests and extensive research. They are all fast, reliable and most of all, secure.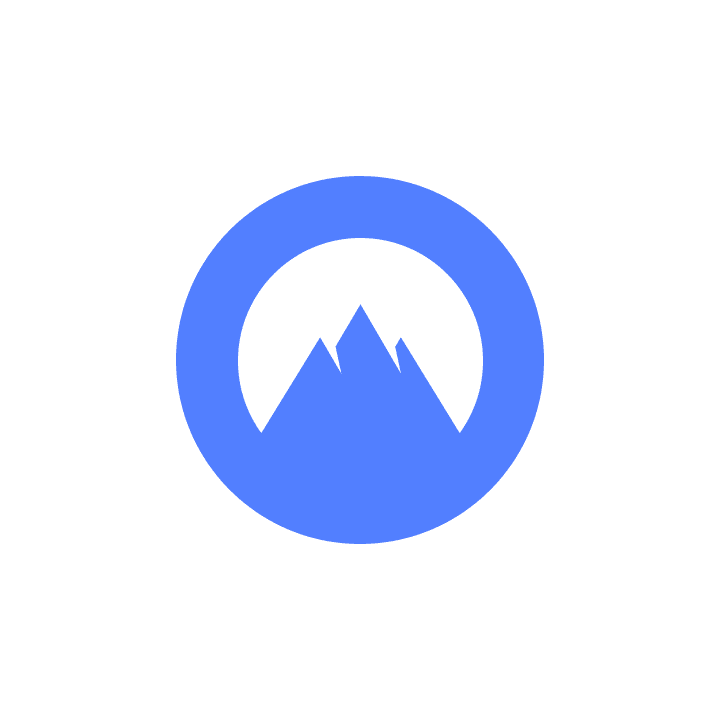 Speed
While having a secure browser is important, having a fast browser is just as important. Browsers that don't bog down your device's resources when loading pages or streaming videos can make all the difference when it comes to online privacy.
You want to know that pages and websites load quickly, so you don't get stuck waiting around, and your browsing experience is seamless.
Your best bet is to read reviews of the browser you're looking at to get an idea of their page-loading speeds, and then decide if that fits with what you're looking for.
That way, you can be sure you're getting a browser that keeps your private information secure AND loads quickly!
Support
When things go well, nobody pays attention to customer support.
But when something goes wrong, having the ability to contact someone if you're stuck can make all the difference.
Look for a browser, like Firefox, that has an active community of both developers and users that are willing and able to help with any issues you may come across.

The Pros and Cons of using Firefox for online privacy
Using Firefox as your web browser offers a range of both positive and negative features from a privacy perspective.
Pros
Customizable Privacy Settings – Firefox has an impressive suite of privacy settings that let you customize exactly how much data you share with other websites. This makes it easy to keep your online activities private.
Data Protection Features – Firefox includes features such as tracking protection and anti-fingerprinting, which give you more control over your data and help to prevent websites from collecting personal information about you.
Automatic Updates – Firefox regularly updates itself so that you don't have to manually install new versions or worry about outdated security patches leaving your computer vulnerable to attack.
Extensive Support Resources – If you ever run into any technical difficulties when using Firefox, there are extensive resources available online that can help answer questions and fix any problems quickly.
Add-Ons & Extensions – Available add-ons and extensions make it easy to customize the browser experience and add additional security features to further protect your data.
Cons
Memory Usage Issues – Using multiple add-ons, extensions, or tabs in a single window can cause memory usage issues on some machines which may lead to slower page loading times or even crashes sometimes.
Compatibility Issues – Some older websites may not work properly with Firefox due to compatibility issues, meaning that you'll either need to revert to an older version of the browser or find another way around this problem.
Performance Issues on Mobile Devices – Performance issues such as stuttering pages or slowdowns can occur if trying to browse with many tabs open simultaneously on mobile devices such as phones and tablets due to hardware limitations sometimes going from PCs - especially if these devices are low-end devices (like budget range ones).
Potential Security Risks With Add-ons & Extensions – Adding add-ons and extensions increase the amount of code running within your web browser, which means more potential for vulnerabilities if malicious code finds its way into one of them somehow (i.e. via user error or malicious intent by someone else).
Ad Blocking Is Less Effective on Certain Websites - Ad blocking is generally less effective on certain websites because they take countermeasures against ad blocker software such as identifying users who are using them than serving up different content than what would normally be shown without one enabled - usually irrelevant ads instead of useful content like articles/videos etcetera.
Special VPN Deal
Get VPN protection from NordVPN, one of the most reliable VPN companies in the world, for just $3.99/month!
Get the Deal
Firefox vs Chrome - who is the best for privacy?
When it comes to online privacy, you can trust Firefox and Chrome to help protect your data.
If speed is what matters most to you, Firefox has the advantage there - websites will load quickly and be lighter on system resources.
From a mobile perspective, Firefox also offers extensions that are only available on mobile, while Chrome doesn't have them.
Plus, you can sync across all devices with both browsers, meaning your tabs and other settings will follow you around.
When it comes to privacy safeguards, Firefox takes the lead with better reader mode and a more open-source approach from their developers. This means you can get a better sense of security when browsing the web.
I use Firefox quite a lot and find it's the best browser for me when I need to maintain control over my privacy settings while still keeping up with the latest web technologies.
In the end, you'll have to decide which one works better for your needs. But either way, both Firefox and Chrome are excellent browsers that will help protect your data online.
Conclusion
In the digital age, where your personal information is on high alert, you need to make sure that you're making the right browser choice.
Firefox has been specifically designed with privacy in mind, featuring great tracking protection and private browsing. But if you want to make sure that your data is secure, you can take it further by installing add-ons and tweaking certain settings.
For added peace of mind when it comes to safeguarding your info, get yourself a Virtual Private Network (VPN). It's one of the quickest ways to protect confidential information from getting into the wrong hands.
When choosing a browser, go for Firefox and take advantage of its security tools. Put yourself first – stay informed about online safety measures and take control of your online security. Protect with a VPN!