Greetings, fellow Private Internet Access (PIA) users! I hope this message finds you well and that you are enjoying the security and privacy benefits of this VPN service.
As a PIA user myself, I understand how frustrating it can be when you try to connect to the internet and the VPN connection suddenly drops, and you lose your connection. Recently, I have encountered this problem on both my computer and mobile phone, which has been quite a headache.
However, after some experimentation, I have found a solution that has worked for me and solved this issue. In this article, I would like to share my fix with you and help you avoid the inconvenience and potential risks of a sudden PIA disconnect. So, let's get started!
👋
This post may include affiliate links, and I may get a commission if you buy through the links on my website (at no additional cost to you).
My PIA Keeps Disconnecting Problem
First, I want to explain the issue I've encountered with the PIA VPN software, to make sure we are on the same page.
PIA Problem on My Computer
Occasionally, my PIA connection keeps dropping, and the app either crashes or disappears from my taskbar. I was unable to detect a pattern or reason for this behavior.
I tried reinstalling the app, resetting my VPN configuration settings, and even restarting my computer. However, none of these actions seemed to work, and I was on the verge of giving up on PIA and switching to a different VPN provider.
The only message I would see on my computer after a restart was about the crash, with an option to report it.
PIA Problem on My Mobile Device
On my mobile phone, I experienced the same issue, but with an added twist. The app would randomly disconnect, and the VPN indicator would disappear from the status bar. After restarting the app, there was no indication of any errors.
Recommended VPNs
👍
If you're tired of PIA and looking for an adequate alternative, any of the VPNs below can do a much better job. 😀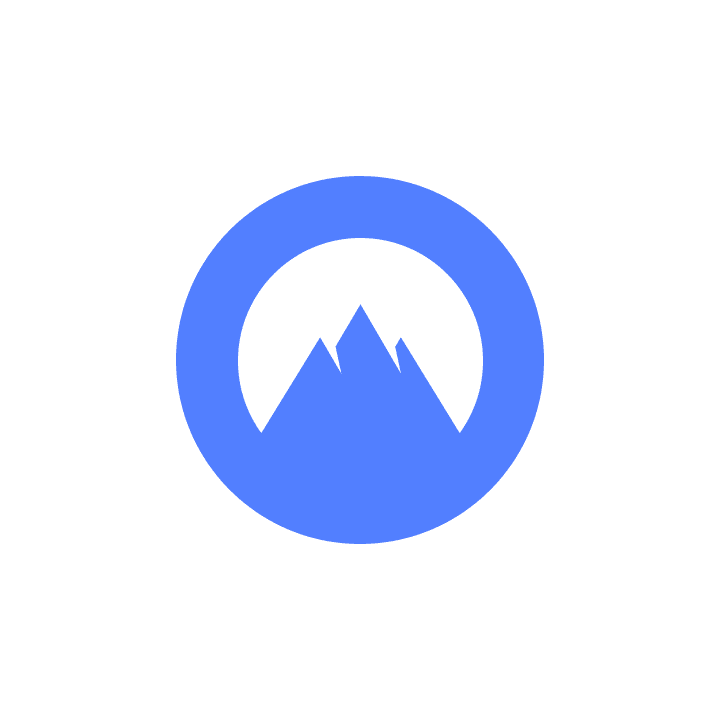 PIA Desktop Fix
Before working on this issue, disable the VPN connection, then follow these steps to address this annoying problem on a desktop computer:
1. Open the PIA application's settings.
2. In the General tab, ensure the following settings are checked:
Launch on System Startup
Connect on Launch
Show Geo-Located Regions
Show Desktop Notifications
Show Service Communication Messages
3. Go to the Protocols tab and click on it.
4. Switch from OpenVPN to WireGuard connection.
5. Use the following settings for WireGuard:
Local Port: Auto
Connection Timeout: 1 minute
MTU: Auto
6. Close the window, and your settings are automatically saved.
To make sure your internet connection is protected by the VPN, and it's stable and secure, try to switch from one Wi-Fi network to another one, if you have multiple internet sources available.
I have found out that PIA was having issues when my devices would try to handle multiple internet connections - for example, when having both a mobile data connection and a Wi-Fi connection at the same time.
In my tests, after applying the settings above, PIA started working properly.
NordVPN Special Deal
Get VPN protection from NordVPN, one of the most reliable VPN companies in the world, for just $3.99/month!
✅ Possibly, the best Double VPN implementation.
✅ Over 5000 servers in 60 countries.
✅ VPN split tunneling support.
Get the Deal
PIA Mobile Fix
For the mobile fix, the process is similar, but we'll skip the general section since there is no need to tinker with those settings. Instead, let's focus on the Protocols tab.
Here's what you need to select for mobile:
Click on the Protocols button.
Select IPSec (IKEv2) protocol.
Leave Data Encryption and Handshake settings unchanged.
Ensure that Small Packets are enabled.
No need to press save or anything since the app automatically saves all your settings.
👋
Oddly enough, both OpenVPN and WireGuard performed poorly on my phone. After switching to IKEv2, the app improved, but the real game-changer was enabling the small packet setting.
The reason this fix works is that I suspect it's a network issue, and enabling small packets makes the connection more efficient and stable, resulting in fewer disconnects.
Special VPN Deal
Get VPN protection from NordVPN, one of the most reliable VPN companies in the world, for just $3.99/month!
Get the Deal
How to Fix PIA Becoming Unresponsive on M1 (Apple Silicon) Computers
Here's a bonus tip for you if you use a Mac computer with modern Apple processors.
PIA M1 Mac App Becomes Unresponsive
The problem is that the Mac app on these new machines stops working and becomes unusable a few minutes after launch. The fix is straightforward:
Restart the application by opening and launching the Activity Monitor.
Search for "Private Internet Access," not for PIA. (Figure 1)
Select the app in the process list and press the STOP button in the toolbar.
Wait a few minutes and relaunch the PIA Mac application.
Open Settings, and in the General tab, change the "Dashboard Appearance" from Attached to Window. (Figure 2)
You can now close your settings and app window. The app should behave normally, and there will be no more unresponsiveness.
PIA Support Sucks
While I like the speed and quality of the VPN connection, my experience with the app has not been great so far. Before figuring out the fixes posted above, I contacted PIA support and asked for help on Twitter. Usually, that's the fastest way to get support for many online services. Unfortunately, PIA ignored my request and did not bother to reply.
👋
While I understand that PIA is one of the cheapest VPNs available, I still expect at least some level of support.
The Best VPN Deal You Can Find Anywhere!
Get a VPN that lets you use an unlimited number of devices, offers amazing security features and has an unbeatable offer!
82% off + 2 Months Free
Unlimited Devices
Ad & malware blocker
Cookie pop-up blocker
Two-Factor Authentication
24/7 support
$2.49/Month!
Get Deal Now
Why I Will Keep Using PIA
Since I made it a mission to test and use VPN services on a long-term basis, I will keep using PIA for at least two years and report my findings. The first review is already out - Surfshark VPN's long-term review. Also, if your PIA subscription is about to expire, I highly recommend NordVPN, ExpressVPN, or Surfshark.
PIA Questions and Answers
Using PIA is like an adventure! I cannot believe I had to sort through so many quirks and issues since I signed up for the service. Here are some common problems and some possible ways to fix them based on my experience.
What to Do When PIA Is Not Connecting to the VPN server?
For any other VPN, I would recommend switching to a different server, but not for PIA. Instead, try changing the connection type, as described before.
What if PIA Won't Connect Even After Changing the Connection Type?
In this case, try connecting to a different server. If this fails, remove the app and do a fresh installation.
What Are the PIA Geolocated Region Servers?
When PIA says they are using geolocated servers, it's a fancy way of saying that PIA uses virtual servers that are not physically present in a specific location.
When PIA shows you a server location in the application, one is a dedicated VPN server, and the other ones that are marked with a globe icon, are the virtual ones.
They do it for various reasons, but one significant reason is the cost. They can run many more servers in a virtual environment, but this also translates into poorer performance for their clients.
If you want to avoid getting disconnected or plan on using a streaming service or video calling, tasks that are more processor intensive in general, make sure you choose a dedicated server not a virtual one.
What to Do If PIA Is Connected, but There Is No Internet?
If the PIA application shows that you are connected to one of their servers, but you cannot access any website, it means that your internet connection is blocked by either the DNS settings of the PIA server, or even your ISP (internet service provider).
The best course of action is to first disconnect from the VPN server, uninstall the app, including the configuration files, restart your computer, and try to reinstall the app with the default settings.
Is there a way to test the beta version of the PIA VPN app?
If none of the solutions outlined in this article work for you, you may try the beta versions of the applications. On desktop, all you have to do is to open the settings, navigate to the help tab and check the "Receive beta updates".
What do I like about Private Internet Access VPN?
Even if this is not a full review of the app, I do not want to end this article by giving a false impression that the app is useless. In fact, I like it a lot because of its low price, no-logs policy, various security features and its dedicated IP feature (one of the reasons I bought this VPN app), and its huge number of servers.
Since my connection and stability issues are resolved for now, I quite enjoy using PIA. It's definitely a LOT better than a free app and a lot cheaper than the other VPN services out there.
Conclusion
Overall, I think PIA is a decent VPN service provider. It has its share of issues, but with the fixes provided above, most of them should go away. And if you're on a budget and need a good-enough VPN solution that won't break your bank account, PIA is worth considering. Also, make sure to use the dedicated servers instead of the virtual ones. Good luck!