Preparing for a European adventure? Ready to dive into rich cultures and historic landscapes? As you pack your bags, don't forget to use a VPN for Europe to protect your digital footprint.
From my travels in Europe in 2023, I learned the importance of online security, especially when using public Wi-Fi networks. In this blog post, I'll share my top VPNs for travel - chosen for their speed, security, and user-friendly interfaces.
Story at a glance:
I travelled to Europe in 2023 and tested three VPNs: NordVPN, Surfshark, and ProtonVPN
They each had their highs and lows, but NordVPN stood out as the best overall VPN for Europe
Surfshark was a close runner-up
ProtonVPN was super fast but gave me a bunch of annoying Captcha challenges and it got stuck on mobile
Best VPN for Europe: NordVPN
Security
NordVPN excels in providing top-notch security. With robust features like a kill switch and double VPN, it ensures your data stays secure, even on unsecured public Wi-Fi networks.
Speed
When using a VPN in Europe, you want to have a fast connection. NordVPN delivers fast download and upload speeds, from servers throughout Europe and even from US-based servers. It's an ideal choice for travelers who need a reliable and speedy VPN service.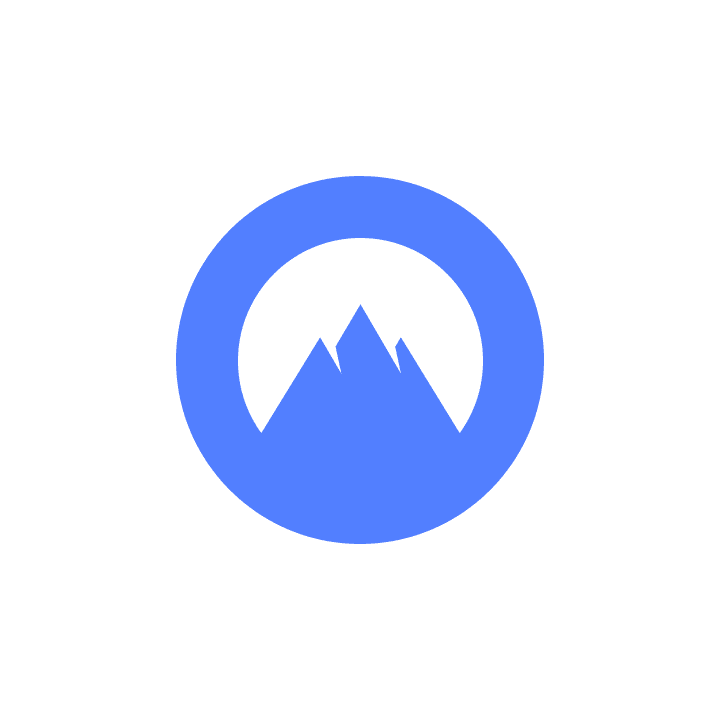 Reliability
NordVPN shines in terms of reliability. Whether you're on mobile data or various Wi-Fi networks, the VPN connection remains stable. Transitioning between connections is seamless, making it ideal for uninterrupted use.
Server Choice
NordVPN offers an impressive range of servers in Europe. Particularly in countries like Croatia, it provides exceptional internet speeds, making your VPN use feel almost invisible.
Interface
While NordVPN's interface may not be the simplest, it's user-friendly. Once you set up a VPN with NordVPN, it's essentially a "set it and forget it" scenario, making it a hassle-free choice for users.
Although I haven't delved into streaming, NordVPN isn't my top pick for this purpose - that would be ProtonVPN. However, for Amazon Prime users, NordVPN does an excellent job streaming US content in Europe.
In conclusion, if you're looking for the best free VPN or a premium service, NordVPN is a robust, reliable, and efficient choice for Europe. Whether you're torrenting, bypassing restrictions, or just browsing, NordVPN has got you covered, making your European travels safe and smooth.
Why using a VPN when travelling is a good idea
When you're travelling, especially in Europe, it's likely you'll rely heavily on public Wi-Fi networks to stay connected. These networks are often found in cafes, airports, hotels, and even public squares. While they're convenient, they're also potentially risky.
Public Wi-Fi networks are usually unsecured, which means they can be a hotbed for cyber threats such as hacking and data theft. Your personal information – from your social media passwords to your credit card details – can become accessible to those with malicious intent.
This is where a Virtual Private Network (VPN) comes into play. A VPN creates a secure, encrypted tunnel between your device and the internet. This means that all the data you send and receive is hidden from prying eyes. Even if someone manages to intercept your data, they wouldn't be able to decipher it.
Beyond security, VPNs also offer other advantages. They can help you bypass geographic restrictions on content. For example, if you want to catch up on your favorite show on Netflix, but it's not available in the country you're visiting, a VPN can make it appear as though you're accessing the internet from your home country, allowing you to watch without interruption.
Moreover, a VPN can prevent internet service providers (ISPs) and websites from tracking your online activities. This is especially useful if you value your privacy and don't want your browsing history to be logged.
In essence, using a VPN when travelling is not only a good idea, it's a vital tool for secure, private, and unrestricted internet access. So, as you pack your bags for your European adventure, make sure a reliable VPN is on your checklist.
What I Want from a VPN When I Travel
When I'm on the road, my VPN isn't just a tool—it's an essential travel companion that ensures I can carry out important tasks securely and efficiently. Here's how a good VPN supports my travel activities:
Secure Email
Whether it's a crucial business email or a friendly catch-up with a friend, a VPN allows me to securely read my emails wherever I am in the world. By encrypting my connection, it ensures that my private communications stay private.
Safe Financial Transactions
Using financial apps and websites while travelling can be risky due to unsecured public Wi-Fi networks. A VPN provides a secure tunnel for all my financial transactions, ensuring my sensitive financial information remains inaccessible to potential hackers.
Seamless Communication
Staying connected with friends, family, and co-workers is crucial when I'm away. A VPN helps me do this without worrying about eavesdroppers. Whether I'm video-calling my family or participating in a virtual meeting, a VPN ensures my conversations are protected.
Hassle-free Bookings
When I need to book accommodation or buy tickets, a VPN allows me to bypass geographic restrictions that might prevent me from accessing certain booking sites. This not only gives me more options but also helps me secure the best deals available.
Access to Local US News
As a traveler, I like to keep up with news from home. Some news outlets restrict access to their content based on location. A VPN lets me bypass these restrictions, giving me unrestricted access to my preferred US news sources.
To sum up, when choosing a VPN for travel, I'm less focused on the technicalities and more on how it can help me perform the tasks that matter most to me. The right VPN offers me a secure, reliable, and seamless online experience, no matter where my travels take me.
NordVPN Europe Experience
Mobile Experience with NordVPN
My journey began as soon as I landed in Germany, fresh from the US. The first thing I did? Fire up my NordVPN app, of course.
I hooked up to the fastest server available and, just like that, my mobile data was protected within seconds. As expected, a few email providers sent me notifications about accessing my account from Germany, but it was nothing out of the ordinary.
The app turned out to be impressively stable, maintaining its connectivity even as I hopped on and off different Wi-Fi networks. Plus, it barely made a dent in my battery life - a major win in my book!
Desktop Experience with NordVPN
When I retreated to my hotel room for some much-needed work, my trusty NordVPN was there to provide a secure connection.
On my Mac, I had NordVPN set to connect automatically, but I had to briefly disable it to connect to the hotel's Wi-Fi network. Remember, as I've stressed in previous articles, never use hotel Wi-Fi without the protection of a VPN.
Once I was logged into the hotel's Wi-Fi, I reconnected with NordVPN, this time opting for a US server. Google threw a few captchas my way, and my bank requested a 2FA code to verify my login, but other than that, everything was smooth sailing. I managed to connect to a server in New York, and the speed was more than satisfactory.
Overall, my NordVPN experience was seamless throughout my European adventure. I was able to use NordVPN with Amazon Prime with no problem, although it did hit a few bumps when trying to access Netflix and Disney Plus. But hey, I was in Europe to explore, not to binge-watch my favorite shows, so it didn't bother me too much!
Surfshark VPN Europe Experience
Mobile Experience with Surfshark
After my initial day in Europe, I decided to switch to Surfshark for both my mobile and desktop devices. On my phone, I primarily connected to local servers, much like I did with NordVPN.
The app took a bit longer to load compared to NordVPN, and the connection time was also slightly longer. However, once I was connected, the stability of the connection was impressive.
The overall experience seemed a bit slower, and I did notice a minor impact on my battery life from having Surfshark running in the background.
Nonetheless, the impact was negligible but noticeable. Interestingly, when browsing the web, I encountered fewer captchas with Surfshark.
Transitioning between mobile network and Wi-Fi connections was smooth, despite the initial slow pace. Additionally, Surfshark proved to be excellent for video calls.
Desktop Experience with Surfshark
On the desktop, the experience was similar to the mobile one - the initial connection took a bit longer to secure, but once it was established, everything ran smoothly. I again connected to a US server, this time in Virginia. The speed was not as fast as NordVPN, but was certainly usable.
In terms of streaming, Surfshark initially fell short - I couldn't really watch anything on Netflix, Disney Plus, or Amazon Prime. However, once I installed their Chrome extension, everything changed, and I could stream from all these platforms. This is a useful tip for anyone interested in using Surfshark for streaming.
Connecting to my bank accounts and using Google did not result in too many captchas - I actually enjoyed using Surfshark on my computer the most.
Overall, Surfshark delivered a solid performance and proved to be truly cost-effective compared to NordVPN and ProtonVPN. Its minor shortcomings were easily outweighed by its benefits, making it a reliable VPN choice during my European trip.
ProtonVPN European Experience in 2023
On my third day in Europe, I decided to switch to ProtonVPN, a good VPN option with innovative features like VPN accelerator. Given its European roots, I anticipated it to be one of the best VPNs for Europe in 2023. Here's how it went.
Mobile Experience with ProtonVPN
ProtonVPN app is notably fast - it's possibly the fastest VPN app I've ever tested for Europe in 2023. Like with the other apps, I connected to the closest server on my phone, which was impressively fast.
I did not notice any battery drain or slowness of my phone - it was as if ProtonVPN was almost transparent, ensuring online privacy and security while using a VPN in Europe.
However, browsing the web was a bit annoying - despite the fantastic speeds, the number of captchas I encountered was displeasing. It may be because Proton also offers a free VPN service and people are familiar with their servers, which could have impacted the browsing experience.
One odd issue I've had with ProtonVPN was that it would sometimes get stuck. While using my phone with ProtonVPN enabled, my internet connection would stop working. The issue would resolve itself after opening the ProtonVPN app and letting it be active for a few seconds.
Despite this, the app experience was great - from image uploads to Lightroom, video calls, and the security and privacy it offers.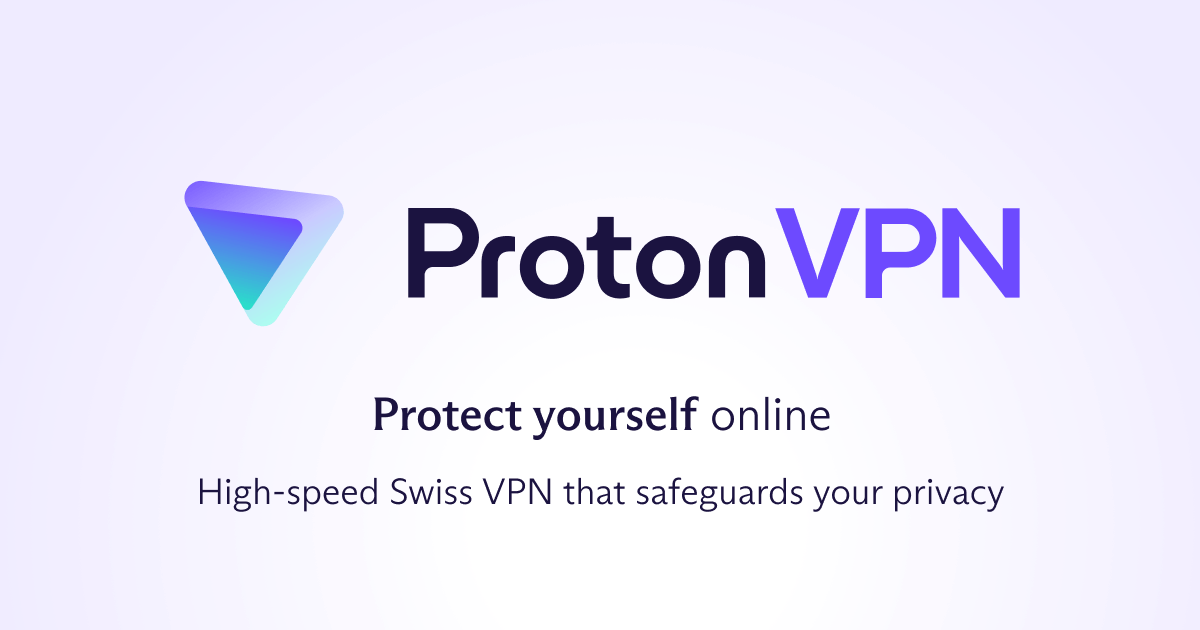 Desktop Experience with ProtonVPN
The desktop app, much like its mobile counterpart, is very fast and connects to the US servers seamlessly. There didn't seem to be any impact on memory usage, indicating that Proton, despite being a relatively new VPN provider, has done an excellent job creating an optimized app for desktop users, making it a good VPN for travel to Europe.
Again, I used Google and connected to my bank accounts to test the VPN capabilities. I encountered more captchas than both NordVPN and Surfshark, however, not as bad as on mobile.
As for streaming, ProtonVPN worked flawlessly, out of the box, with every streaming platform I tried - no complaints there. It might be the best VPN for travel for the desktop user, but it isn't a budget option. Compared to both NordVPN and Surfshark, ProtonVPN is a bit expensive.
Overall, despite the higher price, I would consider ProtonVPN as my go-to VPN for traveling in Europe in 2023 given its impressive speed, minimal impact on device performance, and reliable streaming capabilities.
Best VPN for streaming in Europe: ProtonVPN
In 2023, the need for a VPN in Europe has never been greater. Among the best VPNs for Europe, ProtonVPN shines, particularly for streaming US content within European countries. This VPN service is easy to set up and use. You simply select a server configured for streaming and enjoy your favorite shows.
While there are free VPNs, ProtonVPN, a premium service, provides an extensive server network across Europe, ensuring seamless IP address switching.
Its 30-day money-back guarantee offers risk-free trial of its service. So, whether you're travelling or residing in Europe, using a virtual private network like ProtonVPN enhances your online privacy and access to streaming services.
Best VPN for Accessing Bank Accounts from Europe: Surfshark
In the realm of best VPNs for Europe in 2023, ProtonVPN, NordVPN, and Surfshark are all excellent at securing and encrypting a connection. However, when it comes to ease of use and speed, especially when connecting to financial institutions, Surfshark takes the lead.
During my use of VPN in Europe, I found Surfshark to be the least annoying, presenting the fewest captchas. This efficiency translated into faster task completion, which is crucial when handling sensitive financial transactions.
Surfshark, a standout on the list of the best VPNs for Europe in 2023, offers an extensive server network across Europe. It's easy to set up and use, making it ideal for both novice and experienced VPN users. Whether you're looking for the best VPN for travel or secure access to your bank accounts from within Europe, Surfshark is a top choice.
While free VPNs exist, Surfshark, as a premium VPN provider, offers superior security and privacy features. Its European VPN server locations ensure seamless VPN traffic and quick access to American Netflix from Europe.
In conclusion, if you need a VPN for Europe, especially for accessing financial institutions securely and efficiently, Surfshark is your best bet. Its combination of speed, security, and user-friendliness makes it one of the 5 best VPNs for Europe in 2023.
Best VPN for Local Sites in Europe: ProtonVPN
If you're in Europe and want to connect to a European server, choosing ProtonVPN is a no-brainer. As a Swiss company, it's backed by strict Swiss privacy laws, making it one of the best VPN services for Europe. This service offers a plethora of servers across Europe, all of which are fast and secure.
ProtonVPN not only provides the best security and privacy but also enables you to change your location with ease. Whether you're using a VPN for travel or everyday use in Europe, ProtonVPN is a good choice for Europe.
One of the standout features of ProtonVPN is its stealth VPN technology, which makes your VPN use virtually undetectable. It's like an 'onion over VPN', adding an extra layer of privacy.
Even though free VPNs for Europe are available, ProtonVPN, despite being a premium service, offers value for money, making it a viable budget VPN. Installing the VPN app is straightforward, and once set up, you'll be able to access local sites throughout Europe without any hassles.
In summary, when it comes to choosing the best VPN with servers across Europe, ProtonVPN tops the list due to its robust security, speed, and extensive server network.
Conclusion
After a month of testing these three VPNs in Europe, I realized that the quest for a single perfect VPN might be misguided. While cost-effectiveness is important, no single VPN service can tick all the boxes for every user.
For my personal use, I've opted for a dual setup. On my computer, ProtonVPN is my daily go-to due VPN for desktop because of its speed, light resource usage, and robust privacy features. However, when I need to connect to a bank account or want fewer captchas, I switch to Surfshark.
On my mobile device, NordVPN has proven to be the best available option, efficiently serving all my needs.
Based on my experience, if you can afford it, using multiple VPNs for different purposes offers the best solution. If not, I recommend NordVPN as the overall best pick for Europe. It's secure, reliable, and versatile. For a more budget-friendly yet equally reliable alternative, Surfshark is a close second.
Whether you're using a VPN to change your location, bypass VPN blocks, or for torrenting, remember that the best services are those that meet your specific needs. And while a free VPN for Europe may be tempting, it's best to opt for a premium service like ProtonVPN, Surfshark, or NordVPN for the most secure VPN experience.
Finally, whether you're based in Europe or travelling through, a VPN can help ensure safe and seamless digital experiences. Safe travels!