When it comes to VPN services, there are two main types: free and paid. While free VPNs have their advantages, they also have numerous disadvantages when compared to paid VPNs. In this blog post, we will go over the pros and cons of free VPNs so that you can make an informed decision about which type of VPN service is best for you.
👋
This post may include affiliate links, and I may get a commission if you buy through the links on my website (at no additional cost to you).
NordVPN Special Deal
Get VPN protection from NordVPN, one of the most reliable VPN companies in the world, for just $3.99/month!
✅ Possibly, the best Double VPN implementation.
✅ Over 5000 servers in 60 countries.
✅ VPN split tunneling support.
Get the Deal
What is a free VPN
A free VPN service offers the same base service as paid VPNs – they hide your IP address and encrypt your traffic so that it cannot be seen by anyone, but they do not charge you any money for their service.
If the service you are using is 'free', then usually, you are the product. There are many companies that are willing to pay big bucks for personal information. Since the company does not charge for their service, you may find in their fine print, provisions for collecting, storing, and monetizing your data.
Free VPNs typically have some limitations, such as not being able to change the virtual location or having access to only use a limited number of servers. The free VPN services also often have low bandwidth limits (for example, 500 MB per month) which means slower connection speeds.
With free VPNs, it all comes down to how trustworthy is the company behind the VPN service.
Special VPN Deal
Get VPN protection from NordVPN, one of the most reliable VPN companies in the world, for just $3.99/month!
Get the Deal
The advantages of free VPNs
The main advantage of a free VPN service is the price. You just install the app, typically create an account, and you're good to go.  Depending on the free VPN, you may have to put up with some ads, but that's about it.
Another advantage of free VPNs is that they are easy to use, as there is no complicated setup process. Many free VPN services have apps for Android and iOS which can be installed in just a few clicks from Google Play or App Store.
The free VPNs typically offer all the basic features that you need from a VPN service, and some free VPN services even have advanced features such as kill switch or split tunneling.
Finally, free VPNs are great for people who use their computers at home or in public places to access free Wi-Fi hotspots where hackers could be lurking.
The disadvantages of free VPNs
However, free VPNs have some disadvantages that you should be aware of before using one.
The major disadvantage of free VPN services is speed and bandwidth limits. Most free VPNs offer very low bandwidth, which means slower connection speeds as well as a frustrating web browsing experience on YouTube or Reddit where videos take forever to load or cannot play at all.
The free VPNs usually limit the number of servers that you can use, so there may not be a free server in your country or city. Also, free VPN services often do not allow torrenting and PTP connections, which means free users cannot download files from peer-to-peer networks such as BitTorrent or uTorrent.
Many free VPN services do not have a strict privacy policy, and free VPNs can sell your data to third parties. Also, free VPNs frequently have weak encryption, which means that hackers can intercept the traffic easily.
Some free VPN services insist on showing ads when you use their service. Most free VPN apps will show an ad in the free version, and some will even bombard you with ads until you upgrade to the paid service.
Special offer for our readers – 3 Months Free!
Get the best rated VPN service in the world with a special offer just for the readers of PrivacyTutor!
Get the Deal
The advantages of paid VPN's
Speed and bandwidth
The paid VPNs have the best speeds and unlimited bandwidth, so you can download torrents without any speed or volume limits. Paid VPN services usually offer a free trial period, which means that you can test the service before you buy it. Most free trials are limited to a certain number of days, but they give you access to all features of the paid VPN service.
Many paid VPN services have more servers in more locations than free VPNs, so you are likely to find a server nearby. Paid VPNs also offer faster connections and better reliability than free VPNs.
Privacy
Paid VPNs typically have stronger encryption, which means that your data is safe from hackers and other third-party snoops. Some paid VNP's let you create an account without even registering your email, thus increasing the privacy of your data.
They also have a strict privacy policy, and they do not store logs of your activity while using the service. Paid VPNs also allow torrenting and PTP connections, which free services often restrict or forbid completely because of the high server load these activities cause.
Moreover, Paid VPNs also offer encrypted DNS services, increasing the privacy and security of your connection.
Paid VPNs are more reliable than the free ones
When you pay for a VPN service, the quality and reliability of your connection is much better than the free VPN ones. The server hardware used to provide the VPN service is much better and fine-tuned for this particular purpose, resulting in better reliability and fewer connection failures. The free VPNs are more likely to have slow connections or completely drop your data packets due to overloaded servers.
Special VPN Deal
Get VPN protection from NordVPN, one of the most reliable VPN companies in the world, for just $3.99/month!
Get the Deal
Extra Features
Paid VPN services regularly have advanced features such as kill switch or split-tunneling, which free VPNs do not offer. Paid VPNs also offer customer support to their clients, and some paid VPN services even provide a dedicated IP address.
Another popular extra feature of paid VPNs is the use of a virtual private network (VPN) router. A VPN router allows you to connect all of your devices, such as laptops, smartphones, and smart TVs, to the VPN service with just one click. This makes it easy to keep all of your devices protected by the VPN service.
Customer support
Paid VPNs often have better customer support than free VPNs. Many free VPN services do not offer any customer support at all, or they only offer a ticket system, which can take days to get a response from. Paid VPNs usually have live chat support and email support, so you can get help immediately if you need it.
The disadvantages of paid VPNs
The only disadvantage of paid VPNs is the price. A paid VPN service costs between $50 and $100 per year, which can be a lot for people who live in poorer countries or have a very tight budget. However, free VPN services are not free either because they cost you your privacy and security, which are priceless!
Furthermore, the pricing structure of some paid VPN companies encourages users to sign-up for long periods – two or three years paid in advance. While the offer for these services seem to be outstanding, I would caution you against this approach, if you are unfamiliar with the company. I fell for some of these offers, and I ended up changing companies because the quality of the VPN service diminished in time. I don't recommend signing up for a service that lasts more than a year, unless you know that the company will still be around in a few years and offer you a reliable connection, and that it is a trustworthy company.
Special VPN Deal
Get VPN protection from NordVPN, one of the most reliable VPN companies in the world, for just $3.99/month!
Get the Deal
Is it worth paying for a VPN service?
The answer to this question is unfortunately not very straightforward, as it depends on your situation and needs. From a privacy perspective, if you do not travel much and the main purpose for using a VPN is to protect your privacy, I would say the best choice would be a private VPN setup on either your internet router or on your computer devices.
However, if you intend to travel much or travel is part of your job, a paid VPN service makes a lot of sense.
Recommended VPNs
👍
We recommend these VPNs based on our tests and extensive research. They are all fast, reliable and most of all, secure.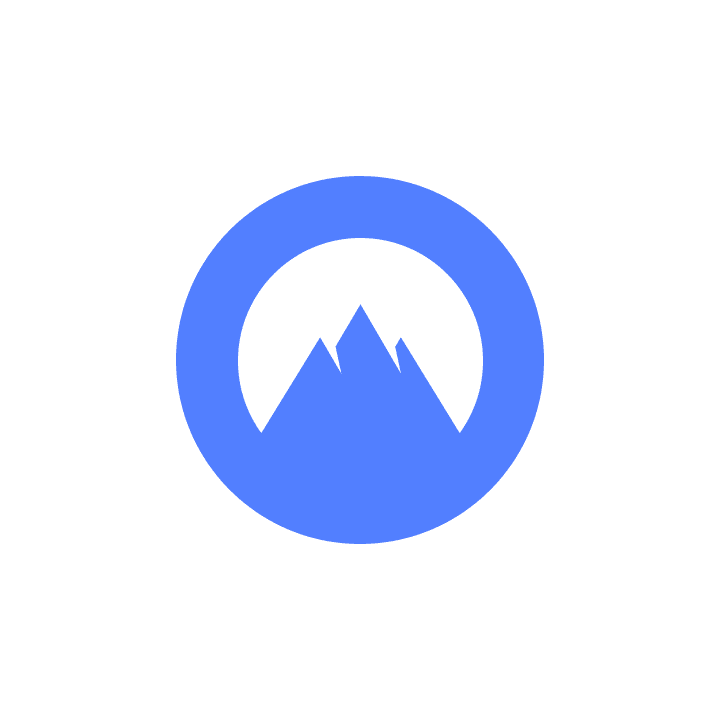 Conclusion
In conclusion, free VPNs are a great way to protect your privacy online, but they have some disadvantages such as low speeds, bandwidth limits, and weak encryption. Paid VPN services offer the best speeds, unlimited bandwidth, and stronger encryption than free VPNs. They also offer advanced features such as kill switch or split-tunneling. If you are looking for a good VPN service, I recommend that you try a free trial of a paid VPN service before you buy it. Thanks for reading!