As the world becomes increasingly digital, our need for online security grows as well. Unfortunately, criminals and hackers are also becoming more sophisticated in their methods of stealing our information. iPads are particularly vulnerable to these threats because they are used for so many different purposes, including education, entertainment, and communication.
👋
This post may include affiliate links, and I may get a commission if you buy through the links on my website (at no additional cost to you).
A VPN (virtual private network) can help to protect your iPad from these dangers by encrypting your data and hiding your IP address. In this article, we'll show you how to set up a VPN on your iPad, what VPNs we think are the best choice for Apple devices and what particularities you need to pay attention to when installing a VPN on your iPad.
Why use a VPN for your iPad?
Since the iPad is a device that's constantly connected to the internet, much like a computer, it's a prime target for attackers and hackers. In fact, the iPad is so popular that it has become one of the most frequently attacked devices on the internet. The iPad's biggest strength – its universal appeal – also makes it one of the easiest devices to steal from.
According to DarkReading, tablets, and especially iPads, are the second most common type of mobile device that is attacked by hackers. The main reason for this is that tablets usually have weaker security than phones and laptops, and they contain a lot of sensitive information.
With this in mind, let's take a look at the main reasons for installing a VPN on your iPad.
Keep your browsing history private
Many people don't realize that the iPad keeps a record of every site they visit and every file they download. Not only that, but when you connect to the internet, there are different entities that can have access to your browsing history as well.
For example, if you use your iPad to connect to the internet using a Wi-Fi router, the maker of that router can, in theory, have access to your browsing history. The same applies to your internet service provider (ISP). Not only that, but there may be third parties trying to intercept your network traffic and scan your iPad for vulnerabilities.
If you happen to travel and user your iPad at a hotel or an Airbnb, you may be opening up your iPad to a whole new set of privacy risks. The bottom line is that when you are on the internet, there are many entities that can potentially access your browsing history.
Unblock content not available in your country or region
Besides keeping your browsing history private, you can also unblock content not available in your country or region. For example, if you are living in the United States and want to stream movies or TV shows from the UK, you will need a VPN for iPad.
I was able to watch my favorite British shows, using Surfshark, and using the BBC iPlayer website. A VPN for iPad is also a great way to watch Netflix, Hulu, and other streaming services that may be blocked in your country or region. Surfshark has servers in over 50 countries, which means you can unblock content from all over the world.
Avoid internet censorship
If you are traveling or living in countries that censor the internet, you can use a VPN for iPad to get around geo-restrictions. This way, you can access your favorite websites and apps from anywhere in the world, and also have access to critical information.
According to a report from Freedom House, since June 2020, at least 25 countries have passed or proposed laws that would allow them to censor online content and increase the government control over digital information.
As an example, countries like China and Iran have some of the most restrictive internet policies in the world, while countries like Estonia and Iceland have the freest internet access. The internet users in countries with high levels of internet censorship are at risk of having their data tracked and monitored by their government.
Using a VPN will allow you to bypass the internet censorship imposed by your government and access the uncensored internet.
Bypass network restrictions in office/ at school / in college
Since we're talking about restrictions and censorship, let's talk about other restrictive places. Businesses, colleges and various schools use firewalls and other security systems to limit access to websites and web services.
This is a great way to keep employees productive and students focused on their own work, but it also means that they're losing out on a lot of valuable and important information.
While we do not advocate for procrastination and slacking off, it is the right of every person to access information when they need it. A VPN service may bypass the firewalls that restrict your access to the internet.
Using Public Wi-Fi
A VPN for iPad is also a great tool to protect yourself on public Wi-Fi networks. Cybercriminals often set up fake Wi-Fi networks that can capture your login information and even your credit card numbers. These attacks are particularly popular when you're at the airport, in a hotel lobby, or even at your favorite coffee shop.
A VPN will protect you by masking your location, hide your real IP address and encrypting your data so that these cybercriminals will not be able to access your private information.
The best VPNs for iPad also offer a kill switch to ensure that your information is not exposed if the connection drops.
Avoid ISP throttling
Another reason why you should use a VPN on your iPad is to avoid having your internet connection reduced by your internet service provider. This sometimes happens if you use certain services or engage in various activities that your ISP considers to be detrimental to their network. They can do these network optimizations and speed reductions by figuring out where do you connect and with which purpose.
When you use a VPN your connection will use a 256-bit encryption, and all your ISP can see is that you are connected to a certain server, somewhere in the world, but they will not be able to tell what activity you are engaged in.
This means that all those automated settings they have on their network will no longer be applicable to you, since your internet traffic is hidden.
The Best VPN Deal You Can Find Anywhere!
Get a VPN that lets you use an unlimited number of devices, offers amazing security features and has an unbeatable offer!
82% off + 2 Months Free
Unlimited Devices
Ad & malware blocker
Cookie pop-up blocker
Two-Factor Authentication
24/7 support
$2.49/Month!
Get Deal Now
Do I Really Need a VPN on my iPad?
Even though people are aware of the dangers of using the internet insecurely, they typically do not associate the iPads and tablets in general as critical to their security. Nor do they realize that using an iPad without a VPN is like driving a car without seat belts. The risks are very real, but the threats are not always as clear, so there is little motivation to take preventative measures.
Based on all the reasons we mentioned previously, I can certainly say that using a VPN on an iPad is a necessity in 2022.
What makes a good iPad VPN?
Let's take a look at a few important characteristics and features that are specific to using a VPN on an iPad.
---
Recommended VPNs
👍
We recommend these VPNs based on our tests and extensive research. They are all fast, reliable and most of all, secure.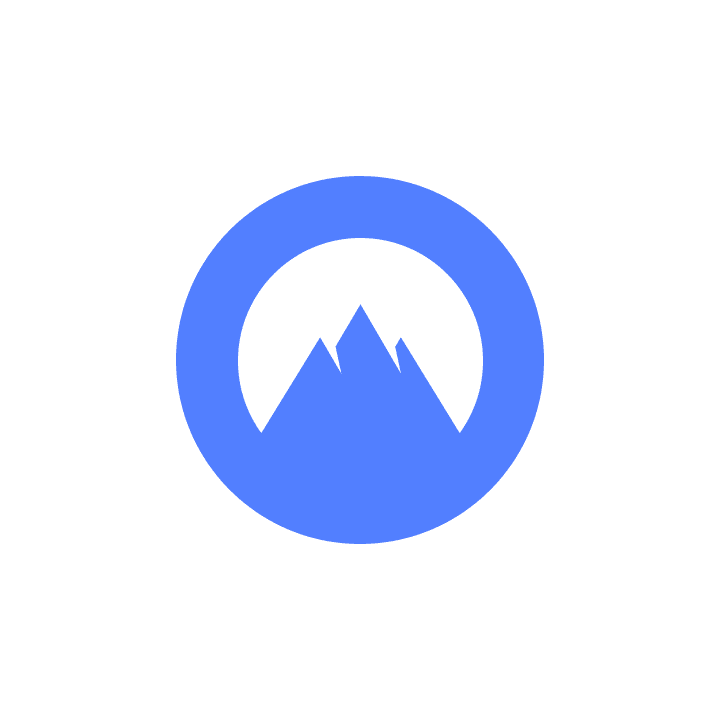 ---
Multi-device support
Even though we are looking at what makes a good VPN for the iPad, we recognize that in today's world, most of the internet users own and use multiple devices. All those devices are connecting to the internet, and they all need to be protected.
If your data is compromised on one of your devices, it will also affect the data and security of the other devices. And you don't want that, right? So let's be clear about this. Any VPN worth its salt must offer multi-device support for all of your devices.
iPadOS compatibility
It goes without saying that an iPad VPN should offer great compatibility with the iPadOS.
One thing that I have noticed, is that some VPN companies do no to the extra length to provide feature parity with their Mac and Windows apps. They just let the iPadOS version to be limited to whatever features they can quickly pack in the shortest amount of time. That's okay for a free app, but you don't want to be stuck with that for the premium price.
So check the fine print before you buy. You need to know if iPadOS support is equal to or better than its Mac and Windows counterparts.
Kill-switch
A kill switch is a critical security feature that can protect your device if your VPN connection drops. Without a kill switch, your device could be exposed to potential threats on the open internet by preventing your internet traffic to leak outside the VPN tunnel.
When choosing a VPN with a kill switch, make sure to find one that is compatible with your iPad's operating system. Some kill switches only work with specific apps, so you'll want to make sure the VPN you choose can protect all of your devices.
Connection Speed
What good is a VPN if you get protections, but you can barely use the internet? iPads are devices primarily designed to consume entertainment and media, so the connection speed is a huge factor. If you can't stream your favorite shows or movies because the connection is too slow, then it defeats the entire purpose of having a VPN.
Make sure you test the service with your devices before signing up to make sure that you won't have any issues.
Excellent Streaming Platforms Support
If one thing is sure, iPads are used extensively as an entertainment device for both games and accessing various streaming sites and services. And this makes this requirement for a VPN crucial.
Any respectable iPad VPN should provide strong support for various streaming platforms such as Amazon Prime, Netflix, Hulu and many others. And this support, fluctuates and changes in time based on various factors. Some of these include: your location, the VPN service provider, geolocation restrictions and many others.
VPN companies that adapt to these challenges, will be the ones who invest in their infrastructure and research and development to stay ahead of the curve. And this is a crucial element for an iPad VPN because it is designed to provide you with a complete user experience, which encompasses all your needs.
What are the best iPad VPNs?
Now that we went over the specific needs of a good iPad VPN, let's see what companies offer the best VPN for the iPad.
The Best VPN Deal You Can Find Anywhere!
Get a VPN that lets you use an unlimited number of devices, offers amazing security features and has an unbeatable offer!
82% off + 2 Months Free
Unlimited Devices
Ad & malware blocker
Cookie pop-up blocker
Two-Factor Authentication
24/7 support
$2.49/Month!
Get Deal Now
SurfShark
Surfshark constantly ranks very high in our tests across various platforms and this time is no different and in our opinion is the best VPN app for your iPad.
Here's what we like in the iPad version:
Surfshark offers advanced VPN settings like the rotating IP feature, "NoBorders" (allows the user to bypass censorship)
By default, Surfshark comes with the "killswitch" feature ON by default, which greatly enhances your privacy and security
What we don't like about Surfshark
The iOS version does not have split-tunneling support
Special VPN Deal
Get VPN protection from NordVPN, one of the most reliable VPN companies in the world, for just $3.99/month!
Get the Deal
NordVPN
NordVPN is one of the best VPN companies in the world, with fast servers and with a robust set of security features.
Their iOS VPN app works great, it's stable, but it does not match the Surfshark one.
Here's what we like in the iPad version:
Like Surfshark, NordVPN offers specialized servers and the "killswitch" feature
NordVPN offers multiple security protocols including NordLynx, a proprietary protocol based on WireGuard
What we don't like about the iPad app:
The iOS version does not have split-tunneling
Special offer for our readers – 3 Months Free!
Get the best rated VPN service in the world with a special offer just for the readers of PrivacyTutor!
Get the Deal
ExpressVPN
ExpressVPN is the best VPN app on the market and their offering is solid, and their privacy record is impressive. However, on the iOS side, their app lacks a bit compared to Surfshark and NordVPN.
What we like about the iPad version:
Excellent defaults for the app - out of the box, the app runs the best
It comes with a "killswitch" feature, although the feature is buried in the settings
What we don't like:
Compared to the other applications we've used, the iOS app feels very simplistic and underwhelming
There are very few advanced settings that one can tinker with
By looking at these apps and their iOS versions, we have come to this conclusion. If you use any of the app listed above, unless you specifically need a VPN feature that the application is missing, there's no need to switch to a different application.
However, if your subscription is nearing its end, and you are willing to switch providers, I would definitely recommend Surfshark or NordVPN for your iOS VPN needs.
iPad VPN FAQ
Let's take a look now, at some of the most frequently asked questions that we've received from our readers. We'll be sure to answer all of them, so you can make an informed decision when it comes to choosing the best VPN for iPad and iPhone in 2022. If you have additional questions, feel free to create an account on our website and post your specific question. We'll be more than happy to answers it.
Do I need a VPN for iPad if I use my mobile data?
If your iPad only connects through the mobile data, you may be tempted to think that you are safe from hackers and cybercriminals. And this is partially true. A mobile connection is safer than a Wi-Fi connection because it's already encrypted.
However, your browsing history and your online privacy is still at risk. Your mobile provider acts like an ISP in this case, and they can still log your internet activity, share it with third parties, and you still need a way to maintain your privacy.
This means, yes, if you want to make sure your internet connection is safe and secure, you will need to use a VPN on your iPad, regardless of your connection type.
Can I use a free VPN for iPad?
Yes, you can. There are many free VPNs out there that can be installed and configured on your iPad. However, it's something that we would not recommend except in very rare cases.
A paid VPN is harder to detect and block compared to a free VPN because it has more resources and servers.
When you connect to a free VPN, your data is routed through the same server as everyone else who is using the VPN. This makes it easy for your ISP or government to block the VPN. Paid VPNs have multiple servers in different locations, making it much harder to block them all.
Another advantage of paid VPNs is that they have more resources available. This means that they can offer better security and privacy features, as well as faster speeds. Free VPNs often have slow speeds and limited data usage.
If you want the best possible browsing experience, then a paid VPN is worth the investment.
How do I use the Netflix iOS app with a VPN?
If you want to use your VPN to unlock streaming services like Netflix, Disney Plus or Amazon Prime Video, you need to make sure that you first start the VPN application and only then your streaming app of choices.
The reason is simple - you must first establish a VPN connection before you can connect to the service. After the VPN tunnel is established, your device IP will change, and you will be able to access the desired service from anywhere.
Do I need VPN on my iPad at home?
Yes, even though you use your devices at home, we recommend you to use a VPN application. You may not need any protection from hackers, but you will want to make sure your ISP cannot track your online activities. It's a known fact that in the US, the ISP's can sell your browsing data, and they do not have a good record of protecting your data.
I think it's best that you take steps in protecting your own private data and not rely on others to do it for you.
Does an iPad have a built-in VPN?
No, the iPad, nor the iPhone do not have a built-in VPN. We wrote about the iCloud Private Relay, which seems to act like a VPN, but it is not. It is very limited in features and functionality, and it will only work with some websites and services. If you want a VPN that works with all websites and multiple devices, you need to use a third-party VPN application.
Special offer for our readers – 3 Months Free!
Get the best rated VPN service in the world with a special offer just for the readers of PrivacyTutor!
Get the Deal
How to set up a free VPN on my iPad?
If you want to set up a free VPN on your iPad, it's easy to do so. Here's a step-by-step guide:
Find a VPN service that you would like to use. In this example, we'll use ProtonVPN for this guide.
Download and install the VPN app on your iPad.
Launch the VPN app and connect to a server located in the country where you want to appear to be browsing from.
That's all you need to do!
How much data can I use with a free VPN?
A free VPN will usually limit the data or limit the servers you can use. For example, ProtonVPN, one of the best free VPNs out there, does not limit the data you can use, but they do limit the number of servers you can connect to, thus decreasing the usefulness of their VPN.
The best VPN with static IP
Get a VPN that lets you protect up to 7 devices, offers amazing security features and has an unbeatable offer!
83% OFF to the 2-years plan + 2 extra months for free
Only $2.29/Month!
Get Deal Now
Is a VPN really secure?
A VPN is an encrypted tunnel between your computer and a remote server. When you use a VPN, all your internet traffic passes through this encrypted tunnel, so that no one can monitor or track what website you are visiting, which online services you are using and what data you are transferring. In that sense, a VPN can provide a high level of anonymity and security online.
However, the VPN companies can have access to that data and still act as bad actors by selling your private information to third parties. With VPNs, it's important to only choose trustworthy, tested and independently audited companies.
Is it legal to use a VPN on iPad?
VPNs are legal in most countries, but there are a few exceptions. China, Russia, and Iran all have laws against using or limiting the use of a VPN. If you travel to one of these countries, you should be careful about letting anybody know about your VPN usage.
If you are using a VPN on your iPad to access restricted content, it is important to make sure that the VPN service you are using is legal in your country. Otherwise, you could be breaking the law.
Should I leave my iPad VPN connected all the time?
If you have an iPad, you may be wondering if you should keep your VPN connected all the time. The answer is yes!
By keeping your VPN connected, you ensure that all of your Internet traffic is encrypted and sent through the secure tunnel. This means that your data is protected from hackers and other online threats. Additionally, your ISP will not be able to see what websites you are visiting or what files you are downloading.
There are a few different reasons why you might want to keep your VPN connected at all times. If you frequently use public Wi-Fi networks, such as those in coffee shops or airports, it is important to use a VPN to protect your data. Also, if you live in a country with restrictive internet policies, such as China or Iran, a VPN can help you bypass government censorship and access the internet freely.
Can I use iCloud Private Relay instead of a VPN?
Yes, you can use iCloud Private Relay if you only use the default iOS application for email and web browsing. However, the rest of your applications will not benefit from the relay's protection.
However, you can instead use the relay in addition to your VPN application. This will increase your protection and make it harder for an attacker to get access to your data.
Is a VPN going to use my mobile traffic?
Yes, a VPN will use your mobile traffic, but not by itself. The VPN acts like a tunnel - the only additional data that is transferred back and forth from your VPN app to the server is the authentication data. In real life, a VPN will not significantly consume your allotted traffic.
Can a VPN bypass app store restrictions?
Yes and no. A VPN will enable you to mimic being in a different country, and therefore to switch your app store account to that country; however, you will have to manually change the details of the app store account.
Can I use an iOS VPN with other devices?
If the VPN application you use is not restricted to iOS devices, you most probably use it on multiple devices and different platforms. For example, NordVPN can be used on 6 devices, ExpressVPN on 5 and Surfshark allows an unlimited number of devices to run simultaneous connections.
Conclusion
In conclusion, it is important to use a VPN on your iPad in 2022 for a number of reasons. A VPN can help you stay anonymous online, which is important in a world where data is increasingly being collected by corporations and governments.
Additionally, a VPN can help you bypass censorship and access blocked websites.
Finally, a VPN can improve your online security by encrypting your traffic.
So if you value your privacy and security, make sure to use a VPN on your iPad in 2022.